We're fortunate to live nine minutes by Boldt from the entrance of Biltmore Estate. As annual pass holders, we head there often to enjoy the grounds and walk (or ride) the trails.
The Boldt is the perfect vehicle for Biltmore visits. It serves as basecamp for an afternoon of activities, punctuated by work. Yesterday, we filmed a video about custom sheets that we ordered for Boldtaire. I'll be posting that video soon.
Biltmore spans more than 8,000 acres. The land is divided by the French Broad River, which runs through the estate, along with Sweeten Creek. Built during the Gilded Age for George Washington Vanderbilt II, the estate once boasted 125,000 acres.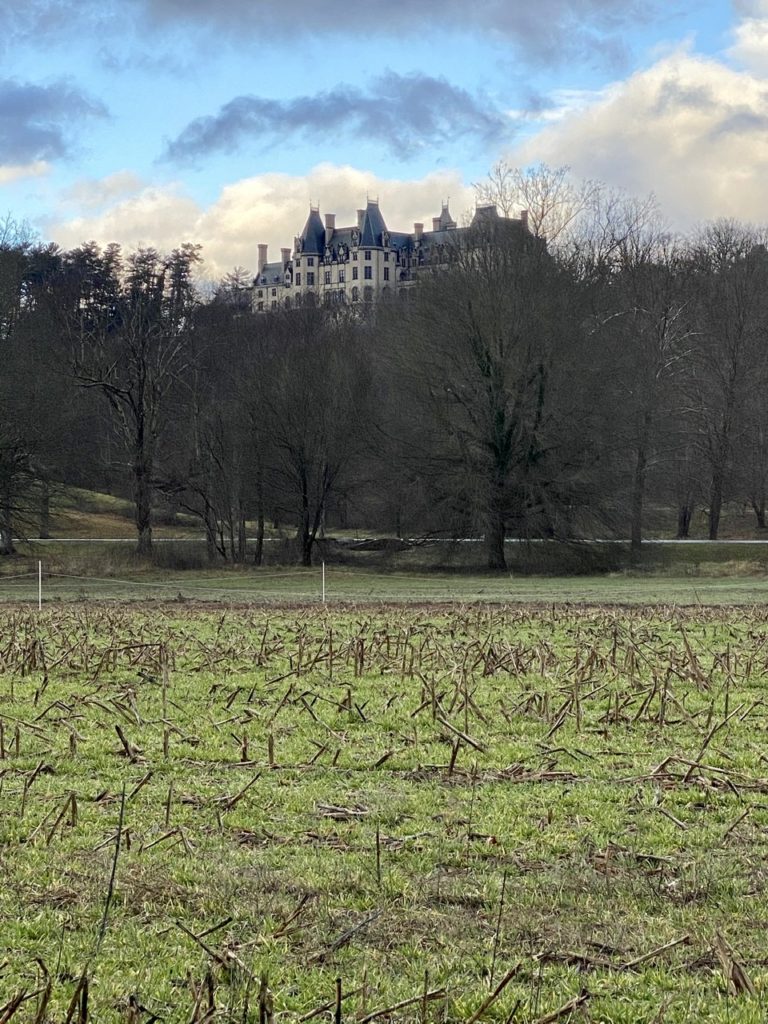 To acquire the land, Vanderbilt bought almost 700 parcels, including more than 50 farms and at least five cemeteries. He employed Fredrick Law Olmsted, regarded as the world's greatest landscape architect at the time, to create a park-like setting, and that park-like setting is what we still enjoy today.
Yesterday, we were two of only a handful of people walking the grounds of the estate. During the spring, summer and fall, Biltmore Estate swarms with visitors, with 1.4 million people passing through the gatehouse annually. Winters, we enjoy the quiet beauty of Biltmore – all to ourselves it seems.
In the early 20th century, a new federal initiative granted Congress the power to collect taxes on personal income. The Gilded Age had ended, and Vanderbilt was forced to sell 87,000 acres. Before he could complete the transaction, however, Vanderbilt died from complications from an emergency appendectomy. He was only 51.
His widow completed the sale to carry out her husband's wish that the land remain unaltered. His wish – and his widow honoring it – gave us in Western North Carolina a gift. The land became the epicenter of Pisgah National Forest.
Within its boundaries are Bent Creek and the North Carolina Arboretum, where we spend lots of time hiking and biking, the Cradle of Forestry and the crowning glory, Mount Pisgah, a distant more-than-mile-high peak that can be seen from most points in Asheville. If you visit Mount Pisgah look for the remains of Vanderbilt's Buck Spring hunting lodge.
More than 130 years after Vanderbilt began building his beautiful chateau, the beauty of his legacy continues to inspire – especially on a lonely winter's day in Asheville.