I enjoyed the drive from Knoxville to Parksville Lake RV Campground. Near Etowah and Delano I passed a Mennonite couple in a horse-drawn buggy trotting alongside the four-lane highway. I learned on Wikipedia that Delano is home to an Old Order Mennonite community. They have Swiss German and south German heritage and practice a lifestyle without many elements of modern society. They speak a Pennsylvania German language. I passed a "buggy dealership" or something like it. It was more like a farm supply store with half a dozen or so buggies out front for sale.Apparently, they have a popular farm where people can buy fresh produce, etc.
To the east was an escarpment and beyond that the Great Smoky Mountains. At Lake Ocoee I entered Cherokee National Forest and made my way to the campground, site 14, not the best site, as others were beside a babbling stream and mine was in the middle. Beside me was an old converted school bus, a young family with three kids. I talked to them as they sat around the campfire later that night.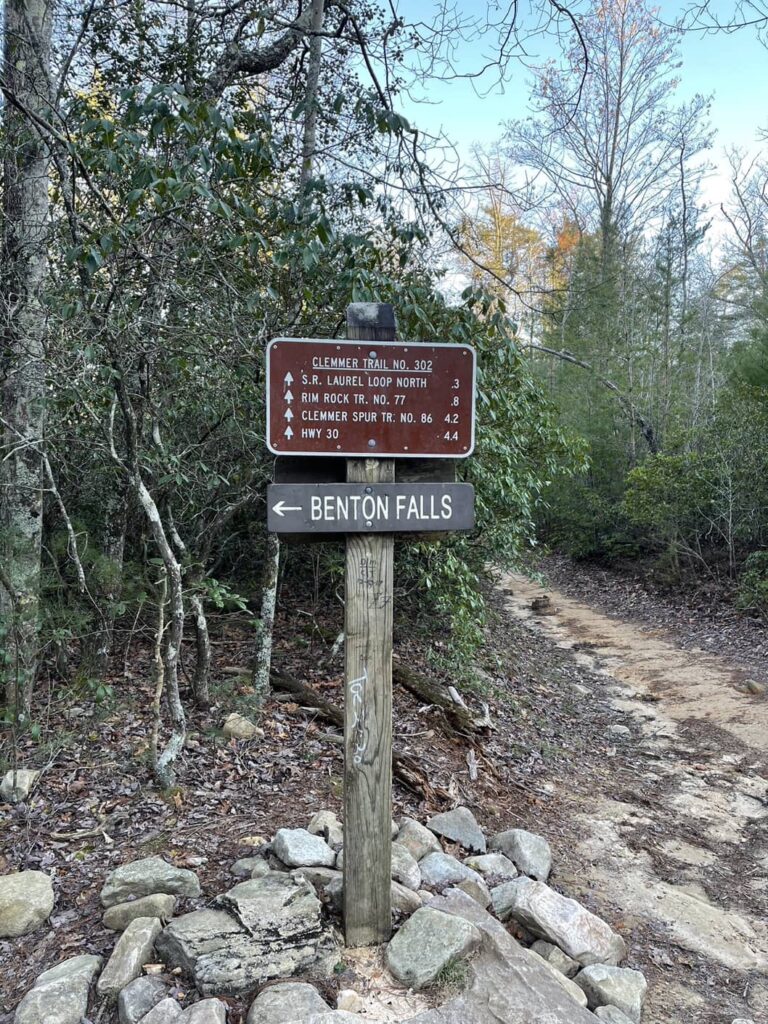 I pedaled up Clemmer Ridge, which got 3.5 stars on MTB Project. The 4.5 mile ride would take me to Benton Falls. The first 2.5 miles were uphill, with an overall ascent of 1,097 feet. In the days preceding my ride, the South had pretty severe storms ⛈ and even tornados ???? and on my drive here the area appeared to have been hit by microbursts or tornadoes. There were lots of twisted and uprooted trees. The bike riding was mainly free of blow-downs but the path was very wet and there were several creek crossings. At first I tried to keep my socks dry, but then I just gave up. Shortly after reaching the summit and turning around, my chain broke. Geez ???? ! A long walk back, but at least I could use gravity on the downhills. I walked the bike for a couple of miles, but managed to gravity ride the last two miles down. I made it back to the campsite without having to use my headlamp. What a day.